Oil Change Stickers & Printers
Encourage your customers to return to your shop for future maintenance revenue with an oil change sticker and printer system. 
We offer a full range of stand-alone or system-integrated printer options and supporting labels to give your shop a professional and consistent look that's expected in the marketplace. 
Why Should I use an Oil Change Sticker Printer?
Using an oil change sticker printer is common-place in the fast-lube industry. Some shops have been slow to convert, and as a result, they are losing out on opportunities to create long-term customers.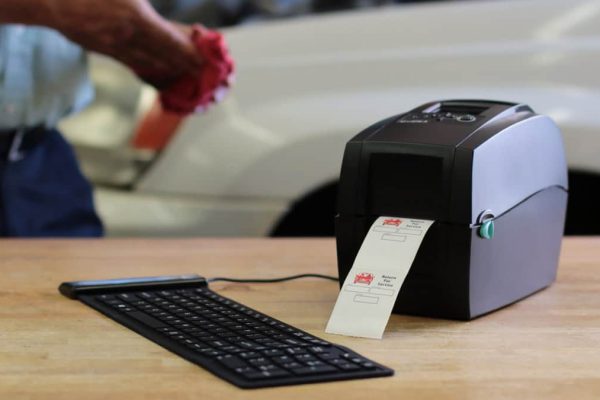 Here's out top list of reasons to use an oil change printer system:
Do your mechanics have really good handwriting? We didn't think so.
Each touch-point with a customer is an opportunity to impress turn away future business. Give them a sticker that makes your shop look as good as your oil change service. 
Use the printer's custom programming to offer incentives to encourage repeat traffic.
The brand recognition opportunity through a custom logo on a single-sided or double-sided label is the best thing you can give your customers. 
Oil Change Stickers For Dealers
We get asked all the time – how can my small shop or dealership order small quantities of oil change stickers without paying for a high-priced custom label?
The answer is found at OILabel.com.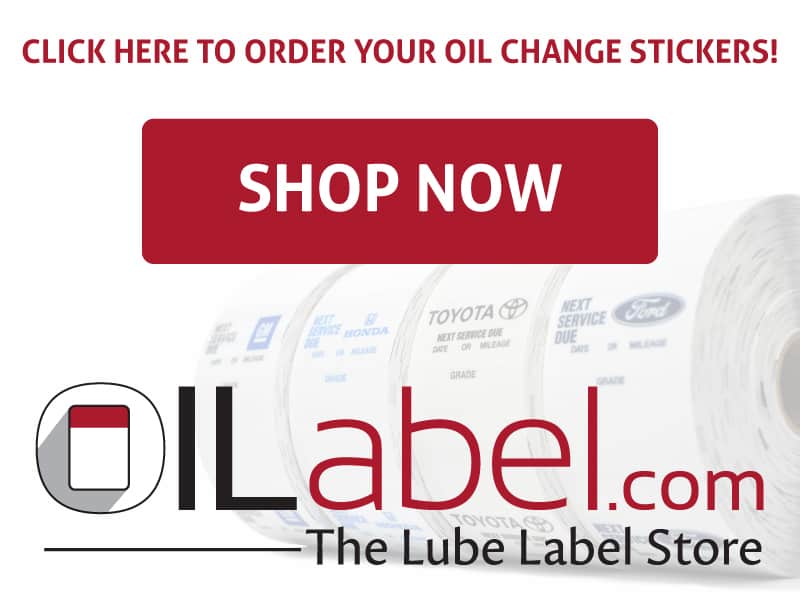 Dealership Reminder Stickers
Automotive repair shops and dealerships are getting left in the dust when it comes to finding professional-looking oil stickers.  Most of the time, they don't have a corporate program sourcing products on their behalf. Therefore, dealerships don't have many options. As a result, they purchase cheesy handwritten labels or high-priced custom labels.
With the product offering through OILabel.com, you're able to get all of the supplies you need to give your dealership the professional look you desire. Whether it's a dealership branded oil sticker, or a fancy oil sticker printer system, you'll find everything you need to get started.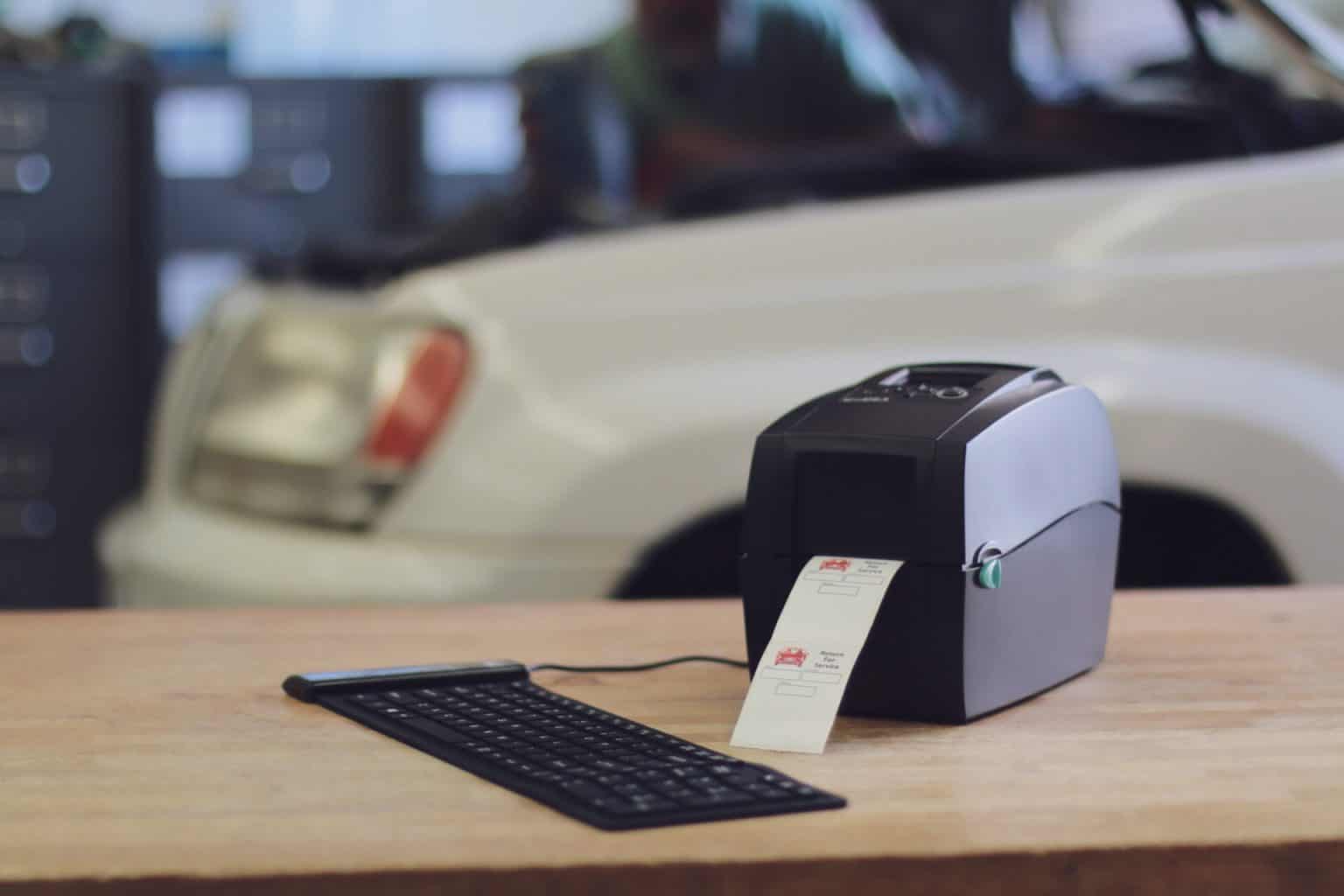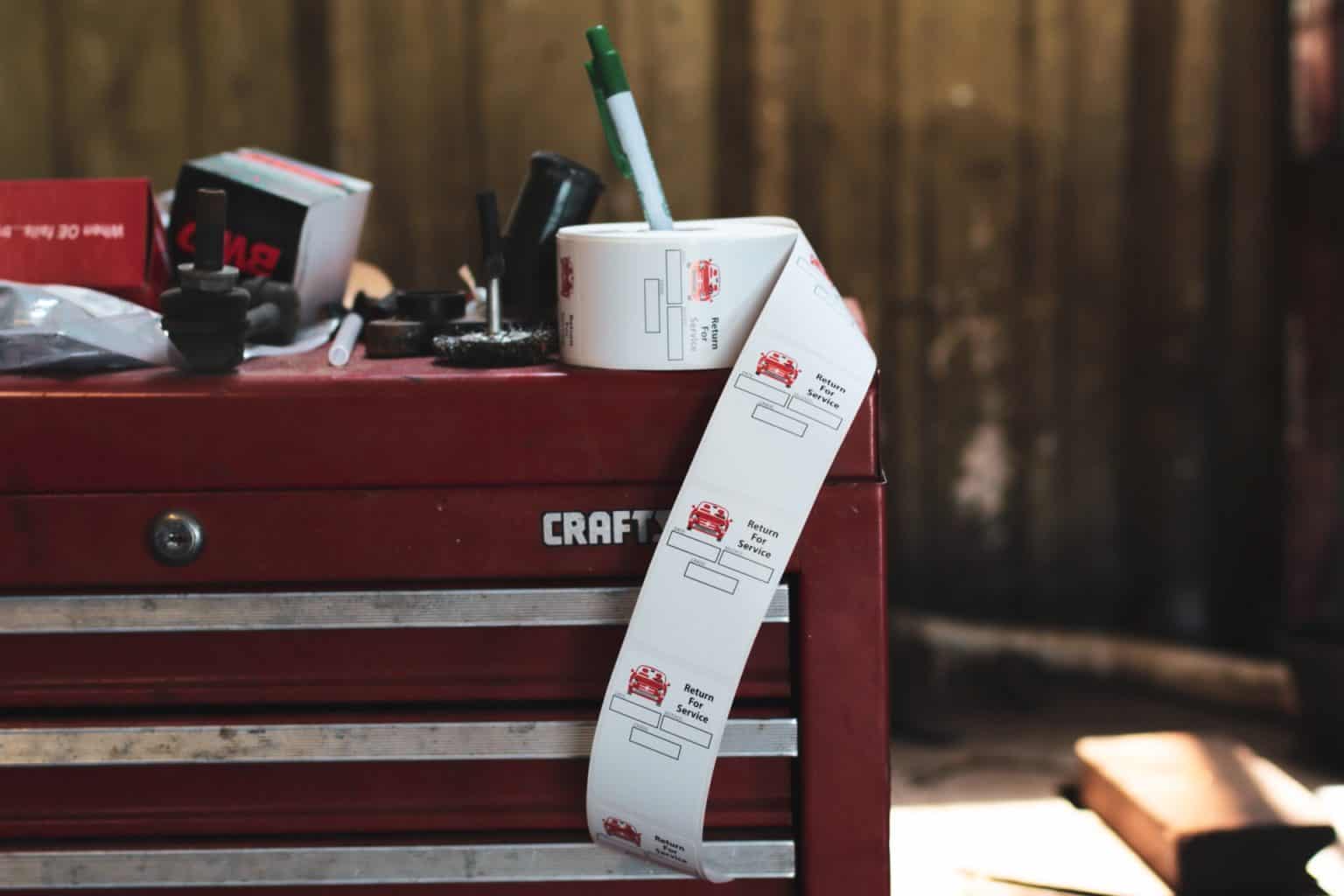 How are they so cheap?
The manufacturer that produces these low-cost labels is the same manufacturer that produces the "Big Oil Company" sponsored labels. Same high quality, same great service. The difference is they are printing directly for you rather than the oil company. Taking out the middle man saves you money! Direct to the user is exactly how you want to run your business, right? OILabel.com wants the same thing, supply oil change stickers directly for you.
Why Use Return for Service Labels?
The little reminder labels are positioned front and center (really front and upper left). As a result, the driver will see the reminder sticker every time they enter the vehicle. It's impossible for them to ignore that it's time for them to pay you another visit to get their car or truck serviced again. As you know, return customers are a key part of any company's success. Lube labels provide that much needed reminder.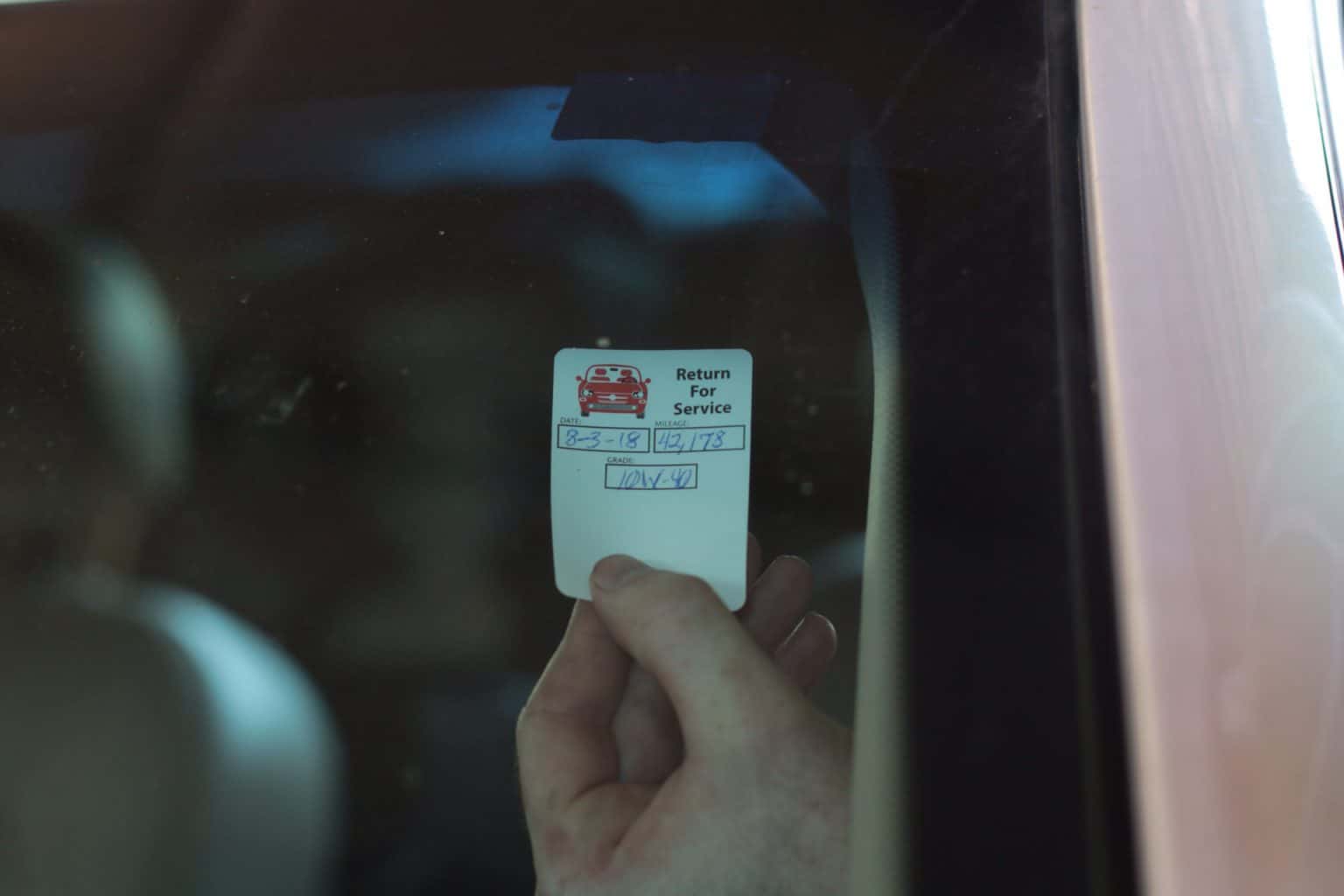 Custom Oil Change Stickers
Looking for custom oil change stickers? OILabel.com can help you with that too!
Easy to use, quick turn times, free shipping, great quality, great pricing. What more can you ask for on your oil change stickers? Check it out today to get your oil change stickers to start working for you.