Oil Change Stickers & Printers
Encourage your customers to return to your shop for future maintenance revenue with an oil change sticker and printer system. 
We offer a full range of stand-alone or system-integrated printer options and supporting labels to give your shop a professional and consistent look that's expected in the marketplace. 
Why Should I use an Oil Change Sticker Printer?
Using an oil change sticker printer is common-place in the fast-lube industry. Some shops have been slow to convert, and as a result, they are losing out on opportunities to create long-term customers.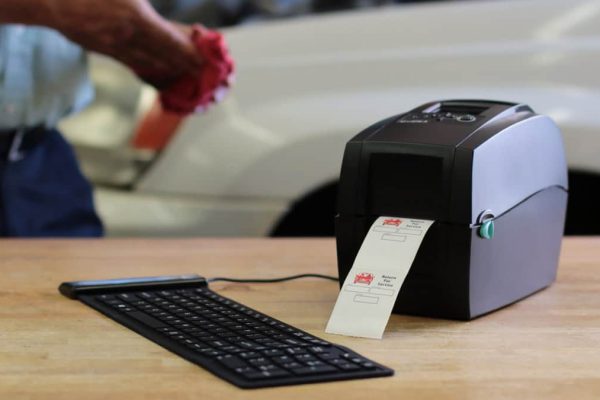 Here's out top list of reasons to use an oil change printer system:
Do your mechanics have really good handwriting? We didn't think so.
Each touch-point with a customer is an opportunity to impress turn away future business. Give them a sticker that makes your shop look as good as your oil change service. 
Use the printer's custom programming to offer incentives to encourage repeat traffic.
The brand recognition opportunity through a custom logo on a single-sided or double-sided label is the best thing you can give your customers.