Custom outdoor stickers are tough and durable. Perfect for exposure to extreme weather and sunlight, these stickers will shine for years to come. You can be proud of the high-quality custom stickers you give away to customers.
Explore Outdoor Sticker Products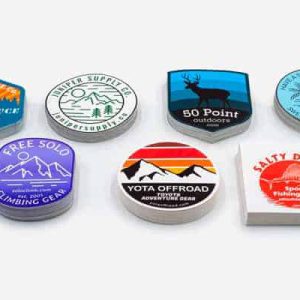 Stickers in every shape and size. Ideal for brands who need custom options.
Design unique stickers by using a die cut shape to perfectly mirror the look of your art. We offer a whole range of specialty inks and effects so your brand decals will get noticed.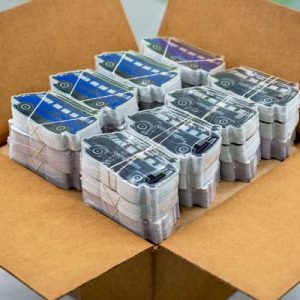 Perfectly priced for bulk order stickers.
We can mass produce your stickers, saving your brand money without compromising the look or quality.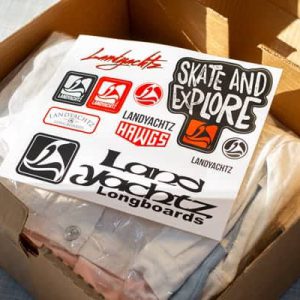 Include a sticker with every purchase.
Your customers want to advertise for brands they love. Give them a sticker every time they buy. Use the back of the sticker – the liner – to offer special discounts and connect with customers on social media.
What Are Key Characteristics of an Outdoor Sticker?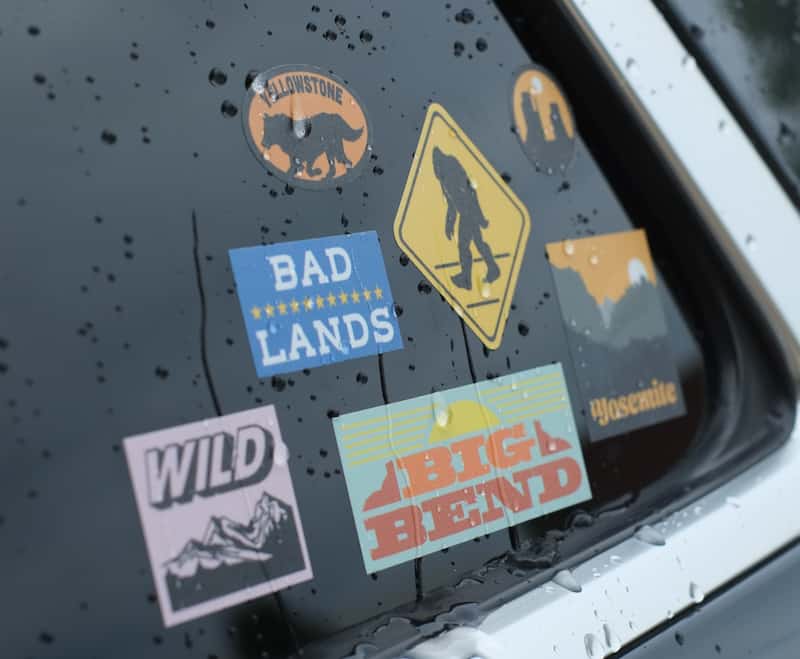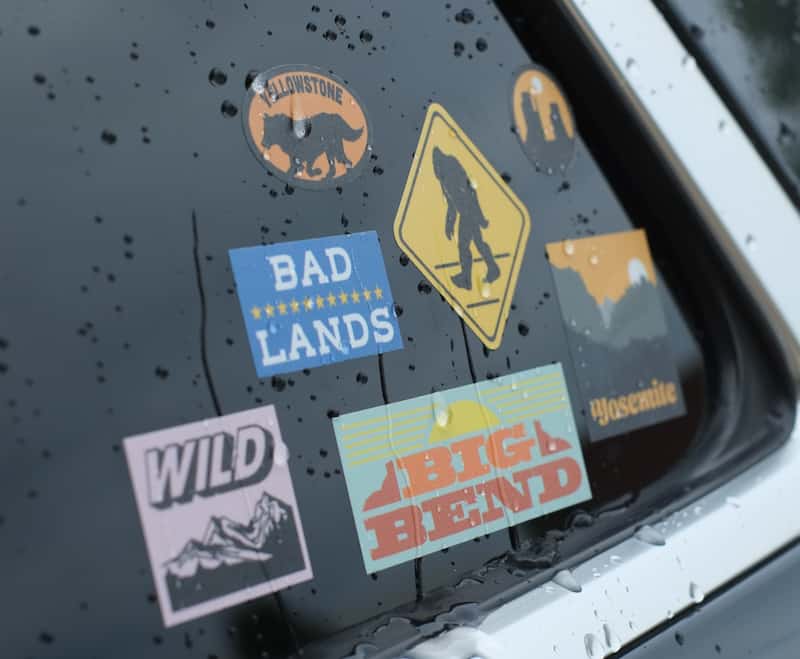 Outdoor stickers give your brand an opportunity to share your message for years to come. They are produced using outdoor during inks and materials and come in various shapes and sizes. Keep these principles in mind when buying outdoor stickers.
How long will the sticker look brand new when exposed to weather and sunlight? If the sticker doesn't last 3+ years, it should not be considered an outdoor product.
Give your customers tips on where to put their stickers! The advice should be geared towards what is appropriate for your brand or product. Printing on the back of the sticker (sticker liner) is the perfect spot.
The design should be compelling! Attractive stickers get used. Don't waste your money on inferior sticker designs.
If you feel stuck with your designs, remember the design principle of less is more. Effective sticker marketing can be accomplished with relatively simple designs!