Custom Outdoor Stickers and Decals
Custom outdoor stickers are weatherproof and perfect for brand advertising. Perfect for use on water bottles, laptops, car windows, or toolboxes. 
Outdoor stickers are printed on heavy duty premium vinyl and laminated with a thick laminate for extra durability. They are specially made for outdoor conditions such as wind, rain, and sun. Order today and get free shipping!
Ordering Custom Stickers is Easy
Customize outdoor stickers by selecting the size and quantity and adding the product to the cart. Art is uploaded during the checkout process or emailed later to hello@comgraphx.com. Our team will send you a free online proof to make sure everything looks great. Simply request changes, or approve your proof to send your stickers to production. Orders ship free via ground shipping within 5 business days of proof approval. 
Built for the Outdoors, Customized to You
Outdoor stickers are customized to your brand message so your customers can tag their gear for years to come. Choose from gloss or matte finish laminate to add a premium touch and added durability to your decals. We have spent years testing our decals construction ensuring that your stickers are scratch-resistant, fade-resistant, waterproof, and weatherproof. Our decals can be applied to multiple surfaces making them extremely versatile. Stick them to your kayak, paddleboard, skateboard, and helmets. Our unique adhesive makes sure your decals stick to all clean, smooth surfaces while offering the ability to be removed without leaving behind sticky residue. When applied correctly, our decals will last for years outdoors. These stickers are built to last!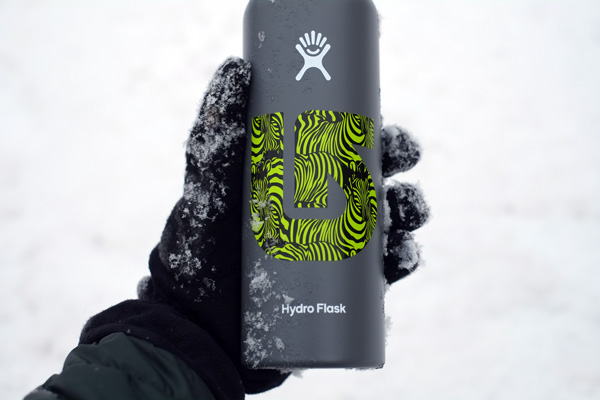 Made to be used and loved
These stickers are meant to be used in the most rugged of ways and still look great. Perfect for use as bumper stickers, on ice chests, car windows and tool chests. Our stickers are even dishwasher safe! Throw your new decals in with every online order, or use them as a promotional giveaway for your brand or business. Let your customers show off their loyalty to your brand with awesome stickers that they can apply almost anywhere. Everyone loves getting stickers with their orders! With our competitive pricing these stickers even make good handouts at trade shows.
Beautiful full color printing
Print your favorite designs or logos in full color with optional white ink on clear materials. Our fade-resistant inks are vibrant and eye-catching. Printed on our UV digital presses, we can easily match your brand's specific PMS color. It's always good not to overcomplicate or crowd your design to allow for easy reading.During the proofing period, you can work closely with our art department to dial in exactly how you want your stickers to look once printed.  These stickers will look great with whatever artwork you throw our way.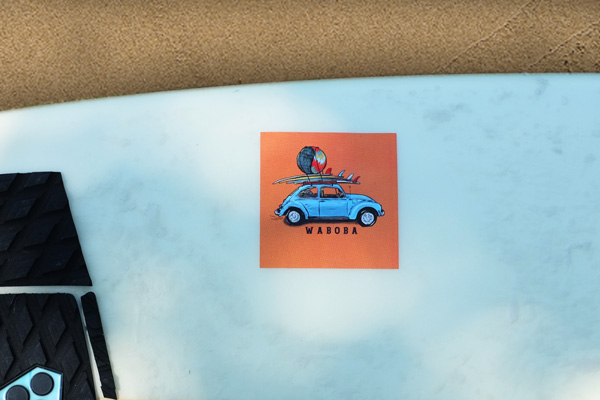 Sticker Quality You Can Trust
Our custom stickers are made from the highest quality materials and scratch-resistant laminates so you can trust the product with your logo and branding message. These stickers feel great in your hand because of the thickness of the vinyl and laminate. The print quality gives the decals a rich and vibrant look to your decals. Our special back-slit liner makes it easy for you to separate the liner from the sticker and apply to clean smooth surfaces. Use outdoor stickers with confidence knowing your customers will love their durability. There is a good reason sticker marketing is still around. Not only will decals increase engagement with your brand but decals like ours that are built to last can increase foot traffic to your brick and mortar store. No matter the size and shape of your decals, or the quantity you're interested in, we can handle your order. Let us show you why some of the nation's largest brands and businesses trust us with their sticker projects!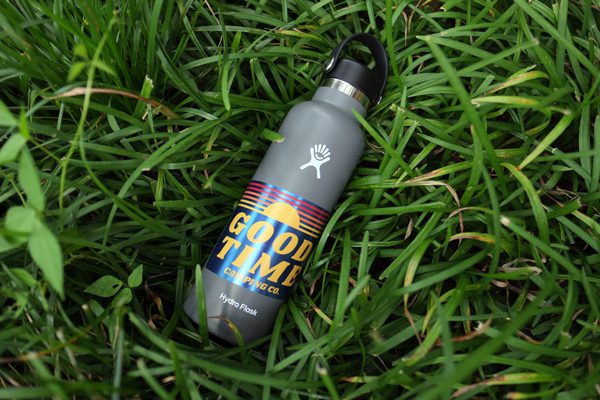 Top Notch Outdoor Materials
Our outdoor rated vinyl stickers are combined with tough laminates so you stickers last.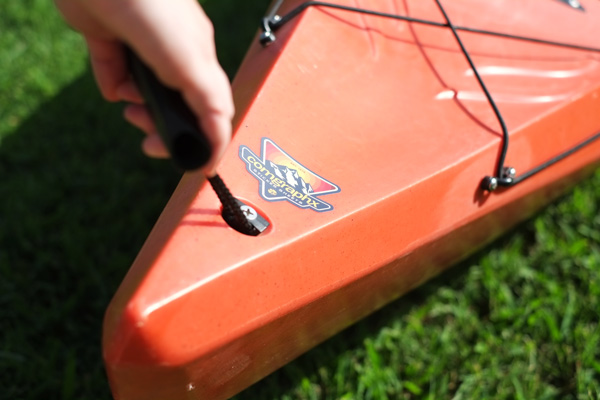 UV outdoor printing that will stand up to the powerful UV rays from the sun.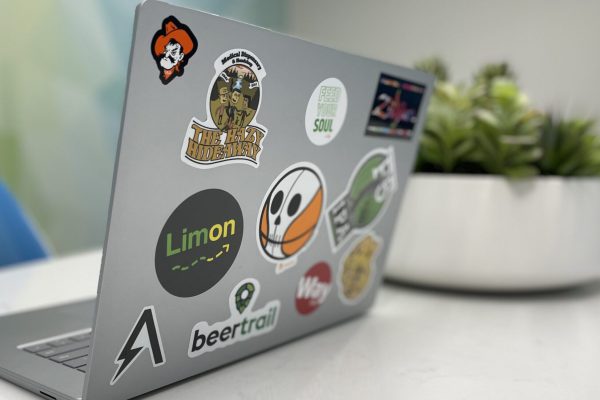 Give your brand an upgraded look with a perfectly cut die-cut shape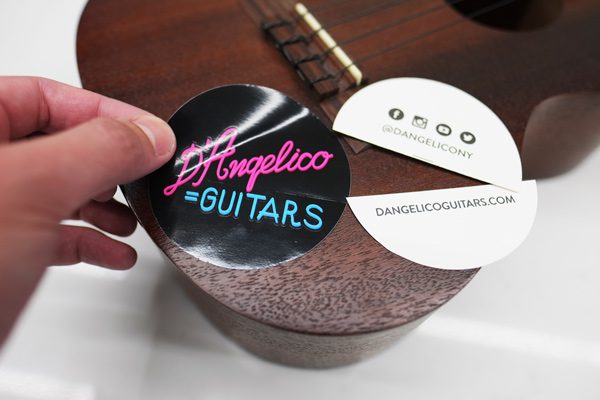 Our stickers are back-slit so they will always be easy to use.