Description
Two-sided window graphics are printing in full color and cut to the shape of your design. Backed with a removable adhesive perfect for windows, these graphics apply and remove easily. 
Often called push-pull decals or enter exit stickers, custom double-sided window graphics are the perfect way to advertise your brand's products on retail store windows or glass doors. Make an impression on your customers not once, but twice by displaying your message on both sides!
Feel Confident About Your Double-Sided Window Graphics
Standard Features of Two-Sided Window Graphics
Why You Should Try Double-Sided Window Graphics
It can be challenging to come up with a new POP marketing idea each quarter. How do you keep it interesting when you send the same products each year? How do you guarantee your brand or product graphics will be used by your authorized dealers?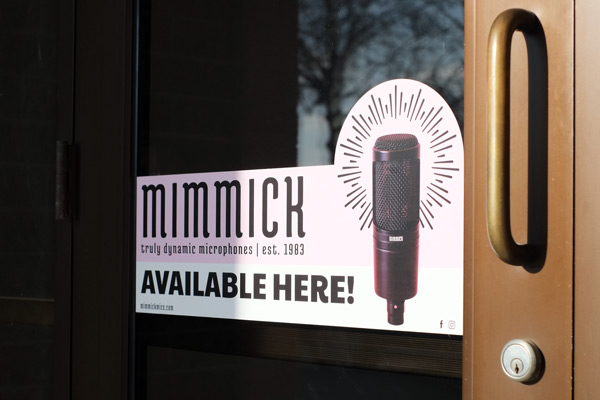 These real concerns for product marketers and we believe a two-sided window decal can be the answer.
With double-sided window graphics, your product will be front and center in the highest traffic point of the store.
Because these aren't used very often, your product won't be competing with your competitor's graphics for use.
Double-side window stickers are printed on a matte material for a cool and unique look.
Since your brand is printed on both sides of the decal it's visible when customers enter and exit the store. Giving your brand twice as many impressions!
FAQ's For Two-Sided Window Decals
Looking For Something More Custom?
Our wholesale B2B team can help you with your complex counter advertising project! Fill out the form below and one of our account executive will contact you within 24 hours. Or feel free to contact us at (918) 258-6502 or hello@comgraphx.com.
Similar Products To Double-Sided Window Graphics