Retail graphics bring attention to your product and help influence a buyers mood or attitude towards your brand.
Whether your brand is a retailer or a consumer product company who sells through retailers, there are numerous options of retail graphics that make sense for you.
Which Retail Graphic is Right for My Brand?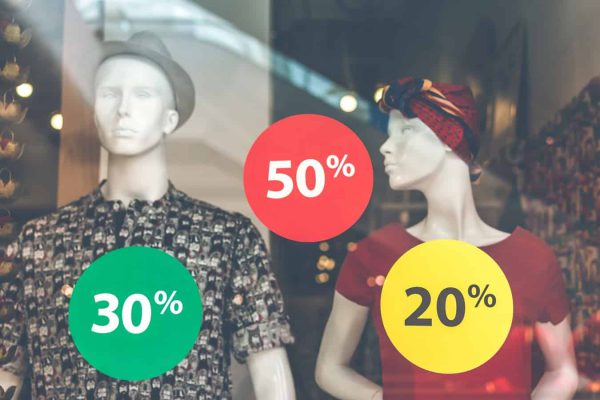 The product your brand sells, and how it's displayed in the store, will have a big impact on which type of retail graphic makes the most sense for your marketing dollars. There are four main things to think about:
Outside store graphics are meant to catch your attention from the street or as you are walking into the store.
Display and shelf graphics help direct a buyer towards your product over a competitor product
Point of sale graphics are often located near a register or checkout lane and provide helpful information about your product.
Event graphics, such as banners and trade-show booths, create your custom branded environment.